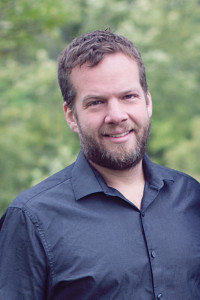 Co-Founder – Brewmaster: Max Heinegg:
Over a decade ago, I became fascinated with the world of beer. First, it was learning the styles of beer from all over the world, from American beer, with its roots in German tradition, to British beer, and to Belgium, a tradition unto itself. I immersed myself in beer literature, and then began to study the art and science of brewing.
I started brewing beer with a colleague in 2009, moving quickly from extract to all grain brewing. We began with pale ales, IPAs, porters, and stouts.  Fueled by initial successes I bought my own mill, and began to learn about malt, hops, yeast, and water.  I learned about time, temperature, sanitation, recipe formulation, and began to use brewing software. I brewed for holiday parties, weddings, and birthdays. I joined the Boston Wort Processors, and entered competitions for feedback. I studied with and learned from knowledgeable peers.
Over 150 batches later, I had brewed 51 of the 80 recognized styles, won many medals, read the canon of beer literature, and become a BJCP certified beer judge.
Although I've made the world's most difficult styles, my focus as a brewer is to take my understanding of flavor and balance and distill it in a way that everyone, from aficionado to someone just crossing over to the world of craft beer, can appreciate. I've brewed with the talented brewers of Idle Hands, Lord Hobo, and Mystic; they have shown me the intricacies of producing elegant, balanced, flavor-forward beers that eschew the corner-cutting, sterile products of commercial big-beer.  I have learned that thought, creativity, and patience, when combined with products used at the height of freshness, yield a beer that's unsurpassed for flavor and enjoyment.  After nearly nine years of refining my favorite recipe for American Pale Ale, I'm thrilled to have it be the flagship for Medford Brewing Company.
Awards:
2016 Boston Homebrew Competition: Gold Medal, Wild American ale;  4th place – Best of Show (out of 326 beers); Honorable Mention: Belgian tripel
2016 South Shore: Silver Medal, Barleywine;  Silver Medal, Fruit beer
2016 Merrimack Valley Homebrew Competition: Silver Medal, Blueberry sour wheat
2015 South Shore Homebrewing Competition: 1st place Belgian and French ale, 2nd place Strong Ale / Belgian Strong Ale
2015 Boston Homebrew Competition: 3rd place, I see the Lake (American ales: American pale ale); 3rd place Saison: (Belgian specialty), and Honorable Mention: Saison (Belgian specialty)
2015 Merrimack Valley Homebrew Competition: 2nd place Strong Ales;  American Barleywine
2014: Northeast Regional Homebrew Competition: 1st place fruit beer; HM Bock (German lager)
2014 Boston Homebrew Competition: 3rd place Strong Ales: 2nd place: American barleywine; 2nd place Belgian Strong ales: Belgian Dark Strong; 2nd place Cider; 2nd place Fruit beer
2013: Boston Homebrew Competition: 1st place Belgian Strong ale: Belgian Strong Dark
2012: Boston Homebrew Competition:1st place Belgian Strong ale: Belgian Tripel: 3rd place Scottish and Irish ale; 3rd place spice/herb/vegetable ale; 3rd place mead, 4th place melomel (mead with fruit)
2011: South Shore Homebrew Competition:1st place fruit beer: Russian Imperial Stout with raspberries; 2ndplace porter: Robust porter
2011: Boston Homebrew Competition: 3rd place: wheat beer; 3rd place British ale: Extra Special Bitter
2010: Boston Homebrew Competition: 3rd place British ales; 3rd place Scottish and Irish ales
2010: South Shore Homebrew Competition: 3rd place Belgian Strong Ales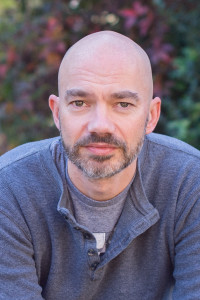 Co-Founder – CEO: Nick Bolitho
I seem to have always loved Beer. Starting out working in my local pub twenty some years ago, the Horse and Groom in Hatfield, England.
Initially I favored the European style lagers, until I moved to Medford, MA, where I was introduced to the IPA. It all changed after that. For a few years, I hunted out IPA's everywhere I went, until I came across the world of home brewing (Thanks to my Mum for buying me the kit for Christmas).   For the last few years I've been playing around, trying to perfect my ideal recipe with the concept of taking it to market one day.
Then I met Max and decided to focus on my real skill set, sales and marketing, and leave the fancy brewing to the master. I've always had an entrepreneurial streak and been able to incorporate it into my various roles as a Sales leader. From starting up companies and launching products, ranging from Magazines, Newspapers, E-Commerce stores to an Advertising Agency.
I'm proud to have opened this company, and hope we can make Craft Beer with a universal appeal.